Where Kids Have Learned to Learn since 1974.
Serving our second generation of Kids.
OPEN
5:45 AM TO 6 PM Monday - Friday

Our daily child care program is safe, convenient, affordable, and professional.
Ages 6 wks. to 11 yrs.
Full and part time care from 5:45 AM to 6 PM M-F.

Reasonable rates. Family discounts.
Small group size. High staff ratios.

Experienced, friendly (but firm) teachers.

Country home atmosphere.

Large fenced play areas. Separate yard for Toddlers.

Daily Preschool classes are included in full day care or available separately .

Before and after school care

Transportation to and from Xenia Schools.

Complete Summer Program with lots of outdoor activities.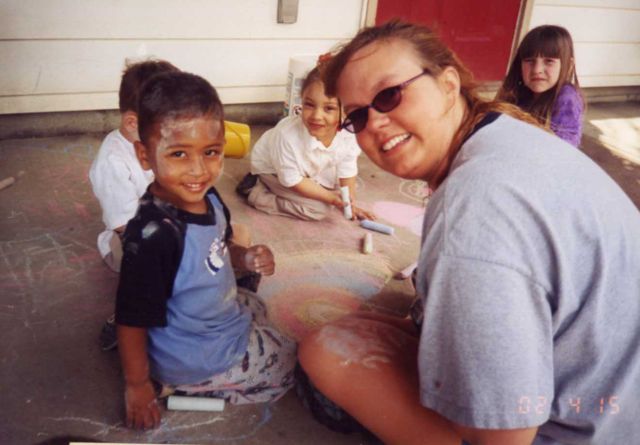 We operate a full time daycare for children from 6 weeks to 11 years of age. As part of that program we have a preschool lesson, usually work on a paper or an art project and have a story and sing a song every day, followed by a nutritious snack and a period of supervised free play. We have found that this is enough, combined with plenty of time to explore and play, to get them ready for the more formal classes they will have in Kindergarten and grade school.
Open Monday - Friday 5:45 AM to 6 PM



At Kiddie Kingdom, our rates are kept as low as possible so that quality care can be affordable to anyone. We accept daycare assistance from area Departments of Job and Family Services.

Phone (937) 372-4986 or email us
FOR CURRENT RATE INFORMATION

Nutritious meals are provided in conjunction with the
Child and Adult Care Food Program